Time to reflect the Year 2019 in Terms of Certification and see what 2020 hopefully brings 🙂

2019 was mostly a Re-Certify Year for me because I prepared for my 2 Expert Exams (JNCIE-DC and JNCIE-ENT) and also launched some amazing Projects regarding EVE-NG. I did both first attempts for the E-Exams in 2019 and I am certain, that I will be able to pass them in 2020.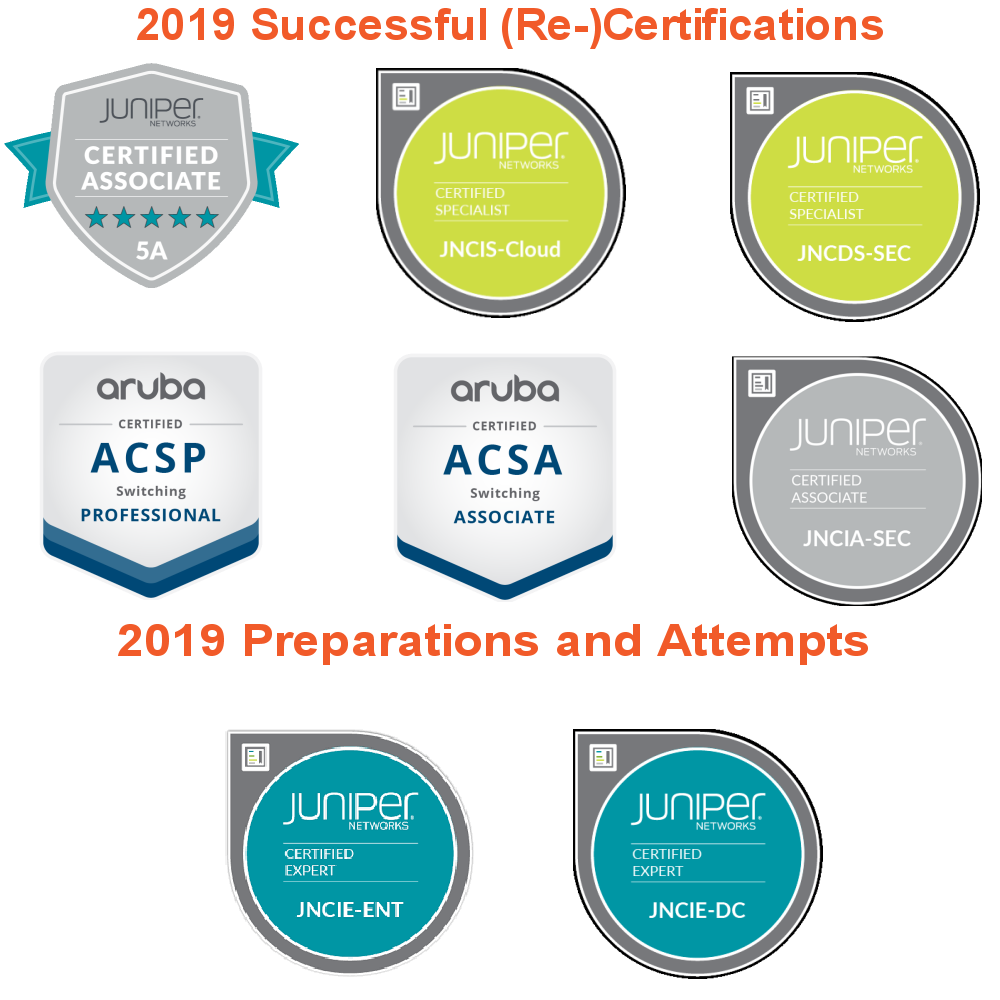 In 2020 in terms of Certification, I will additionally look at LPIC and PaloAlto. Nothing else in 2020, because I was very active for the re-certify process so that I don't have to re-certify much in 2020 – however 2021 will be hard so I might do some in late 2020, depending on the status then.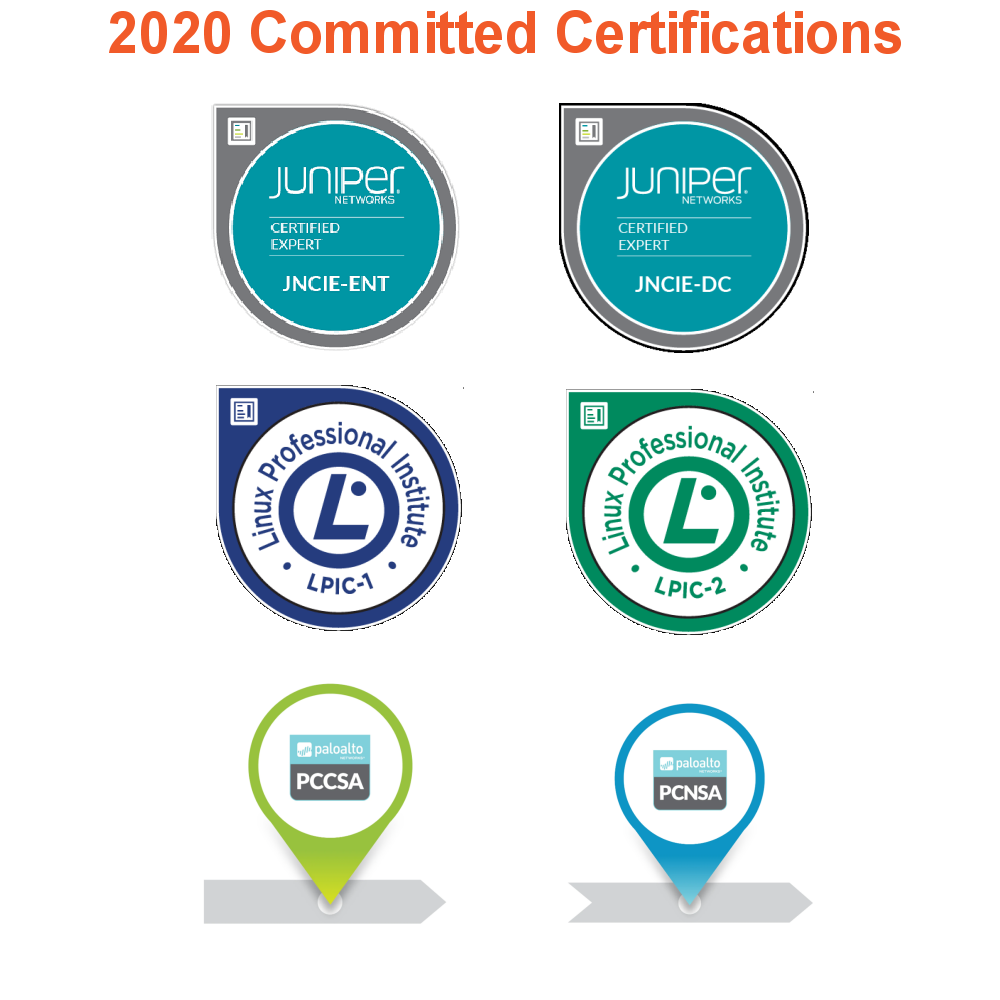 My TOP-3 non-certify hot-topics in 2020 are:
IPv6 (gaining even more knowledge)
Python (extremely needed in my opinion if you are a Network-Engineer)
Ansible (out of pure interest)

And as you might have heard, I will build my very own DataCenter in 2020 next to my House. I'm not talking about a room in my house – I'm talking about a separate building with everything a DC needs to have 🙂

What are your Goals for 2020?