Some of you also share the enthusiasm with me regarding Shelly – the others cannot be helped 😉
Here are some stats that I created – hope this helps some folks. If you need more specific info just reach out to me 🙂

The Plus-Series is not Part of the statistic since Allterco has to fix the Software first (Feature Parity with 1 PM, less power as promised, MQTT like the old shelly, because currently, they violate every best practice on the planet) before I install them – currently, the Plus Series is a (security) nightmare and I would strongly recommend installing the 1 PM instead of the 1 Plus PM. Hopefully, this will change in 2022 but in 2021 all possibilities to contact the dev team (mail, forums, tweets) did not work – either they really refuse to help outside of Facebook (which would be horrible for many reasons) or they refuse feedback and help at all…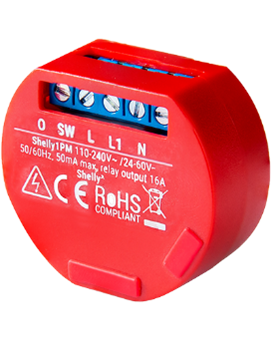 Shelly 1 PM:
Installed Sensors until 12/2020: 217
Defective Sensors until 12/2021: 7
+ Device not responding anymore at all, 3 (2 of them after a power outage in our town)
+ Device is unable to save any settings, is in AP mode forever, 4 (1 of them after a power outage in our town )
Failrate: 3,23%

It just works and with just 7 Sensors to be replaced a year it's perfectly fine for me. Now that the building phase in our town ended, I do not expect more outages and I also installed some UPS in the house 😉


Shelly 2.5 (Roller-Shutter-Mode):
Installed Sensors until 12/2020: 11
Defective Sensors until 12/2021: 5
+ Device not responding anymore at all, 1
+ Device is unable to save any settings, is in AP mode forever, 2
+ Device likes to randomly "play" with the shutter, making me shit my pants every time, 2
Failrate: 45,45%
The Shelly 2.5 is the worst Shelly of them all – janky, not really reliable, and hopefully soon replaced by the Pro Series – I cannot say anything positive currently – they are just a pain to work with, and once they finally run you better never touch them again 😛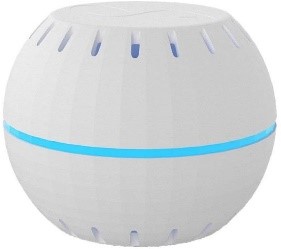 Shelly H&T:
Installed Sensors (Battery) until 12/2020: 17
Installed Sensors (USB powered) until 12/2020: 3
Defective Sensors until 12/2021: 0
Battery drains 10% every 2 Months
Failrate: 0%
Is there anything more to say than Failrate 0%? I guess not 🙂 Excellent for statistics, reliable (even outdoors), and just fun to work with any gather statistics about Temp/Humidity everywhere.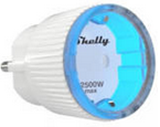 Shelly Plug-S:
Installed Sensors until 12/2020: 15
Defective Sensors until 12/2021: 1
+ Device sounds like its working and switching the load, but does not (dead)
Failrate: 6,67%
Honestly: not bad. Wherever a 1 PM is not installed, you can quickly automate with the Plug-S.
Also just works and with 1 Device failing after 6 Months I'm fine with it.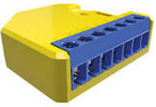 Shelly RGBW2:
Installed Sensors until 12/2020: 3
Defective Sensors until 12/2021: 0
Failrate: 0%
Automating LED-Strips was never more fun 🙂
Let's hope that Allterco releases a Device in 2022 that can handle single-addressed-LED-Stripes 🙂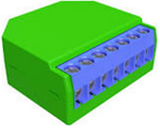 Shelly Dimmer:
Installed Sensors until 12/2020: 2
Defective Sensors until 12/2021: 0
Failrate: 0%
Well – now that they don't flicker anymore (patched Software Bug) they work really good 🙂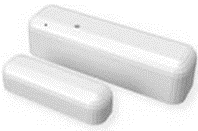 Shelly Door/Window 2:
Installed Sensors until 12/2020: 7
Defective Sensors until 12/2021: 1
Battery drains 25% per Month (Vibration and Tilt activated)
Failrate: 14,28%
The only drawback is the battery lifetime. Some suggested disabling tilt or vibration – but hey – why? I want this device for this very reason. So either create one with a bigger battery, optimize the code, or don't release it at all – just my 2ct 😉

Overall, the Devices work very well, and besides some usual software hiccups that every Vendor has to deal with, I'm more than happy 🙂 Looking forward to getting my hands on the i4 and the PRO Series in 2022 (already pre-ordered) 😀