The new vSRX15.1X49-D120 is out and of course I already spinned it up with EVE 😉
What should I say – it runs just fine – just like D100 and D110.
The D120 brings 2 new Features:
+ Support for applying IEEE802.1 rewrite rules to inner and outer VLAN tags [QoS]
+ Packet size configuration for IPsec datapath verification [VPN]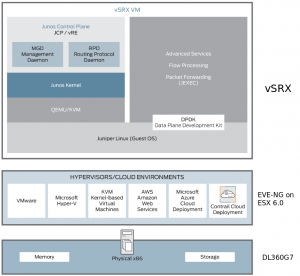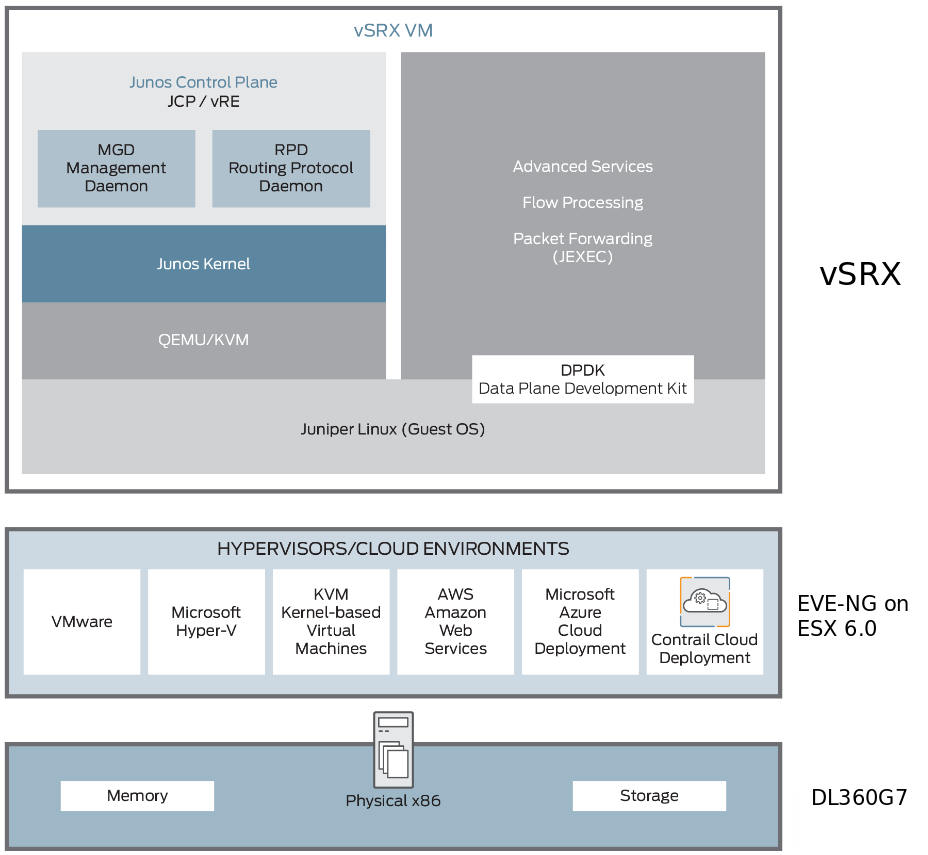 Many People asked me if it is ok to run vSRX on EVE on Virtualbox on Linux on Bare-Metal.
I personally think this is a bad idea, because every Layer you add, will impact your Performance significantly.
I recommend EVE-Bare (EVE on Bare-Metal) if you really want to run big Labs.
But be careful – some Servers (like the HP-Ones) need a special treatment regarding the network interfaces.
You can find more Infos in the EVE-Forums.